We're delighted to announce we've been awarded the Workplace Wellbeing Charter accreditation! This demonstrates our commitment to championing the health and well-being of the Airteam and to creating a positive and supportive workplace culture. We have big plans to reward the mobile generation, but it's important our team is taken care of along the way too.
What did it take for Airtime to get the Workplace Wellbeing Charter accreditation?
Consultants reviewed our company culture, health and safety policies, leadership skills, welfare facilities, and our employee's attitude towards the Airtime Rewards well-being offering. We provided strong digital evidence to prove we had every angle of workplace well-being covered.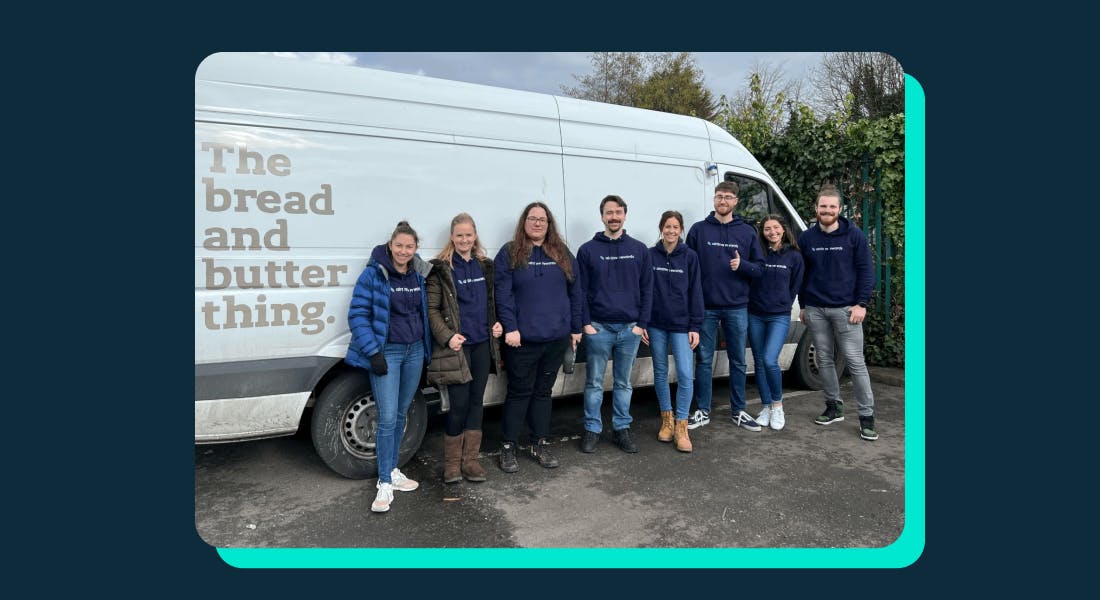 What does this mean for Airtime?
The Charter's framework allows us to benchmark our well-being policies against other leading organisations so we can make sure we're providing the best of the best to our employees!
So, how does Airtime focus on the health and well-being of colleagues?
We've made sure there are plenty of perks at Airtime HQ to help boost our team's wellbeing; from private medical insurance to volunteering days. Here are just a few examples of the schemes we currently have in place:
1. A cycle-to-work scheme 🚲
Our team can benefit from the cycle-to-work scheme, which encourages our employees to get fit whilst saving money on their next bike.
2. Bring your dog to work 🐶
A firm favourite at Airtime HQ! It's proven that having a furry friend in the office can lower anxiety and stress levels.
3. Volunteering schemes 👏
We organise company trips to help out the local communities such as helping out at The Bread and Butter Thing. There are also dedicated Volunteering Days our team can use, included in their leave allowance.
4. Health & Wellbeing 🧑‍⚕️
As part of the Airtime package, you'll receive a YuLife membership and a Medicash health plan with private medical insurance, a virtual GP, and counselling. Last but not least, we have trained Mental Health First Aiders to provide expert help and advice.
5. Additional time off 🌴
As well as our annual leave allowance, we also offer additional days for years of service, birthday leave, and the option to buy up to 5 days of holiday per year!

This list is just the start, there are plenty more to come, as our people are the heart of what we do. We have a dedicated People team continuously monitoring our colleagues' well-being and who are always looking to implement new initiatives to further our well-being support model. You can find out more about our benefits in our work perks blog.
Want to join the Airteam? Check out our vacancies, we're always looking for talented people to help us on our journey.