We're constantly looking for new ways to enhance the Airtime Rewards experience and keep our members happy, so we've updated the app with some exciting new features.
Some of the new features may seem small but, trust us, they'll have a big impact on your app experience!
So what's new?
Rewards progress bar
Did you know you could tap into a transaction to view the pending period?
Well, you do now!
Plus, we've made it even easier for you to keep track of your rewards by adding a  handy progress bar below every transaction. Long gone are the days of guessing how long is left to get your rewards! 
Tapping into a transaction will also show your complete retailer history so you can see the total rewards you've earnt with each retailer. What's your record?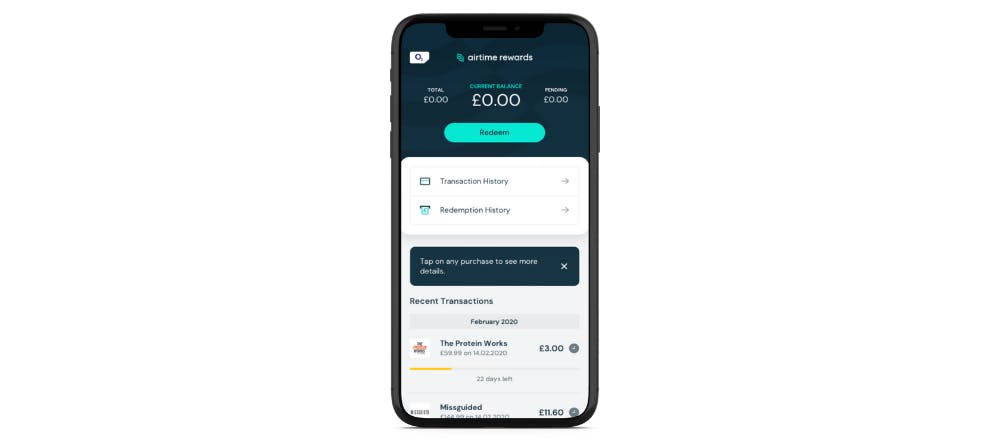 Card expiry cue
Nothing is more annoying than shopping at one of our retailers and then realising your linked card has expired!
To make sure you don't miss out on any rewards, we will now clearly mark your linked cards that have expired in your wallet.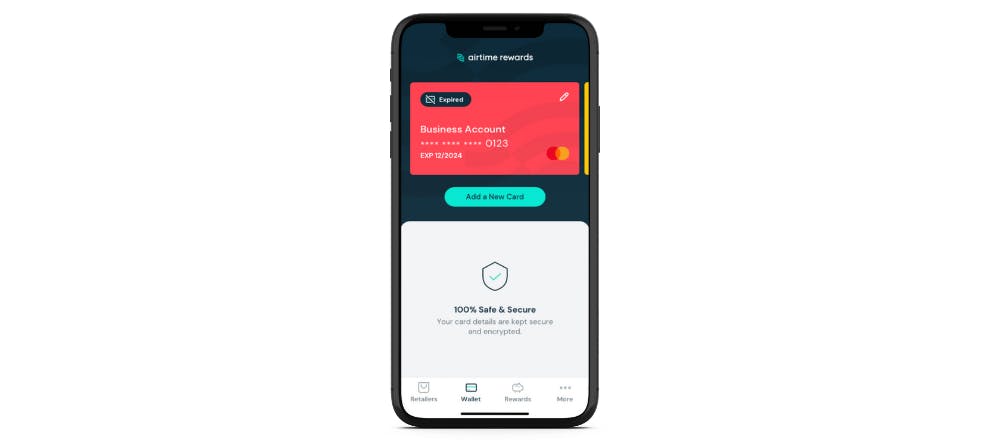 In app browser
You can now shop online without leaving the app!
Simply click on the website button on any retailer page, and it will now open a browser within the app, so there's no need to switch between screens when you fancy a spot of online shopping.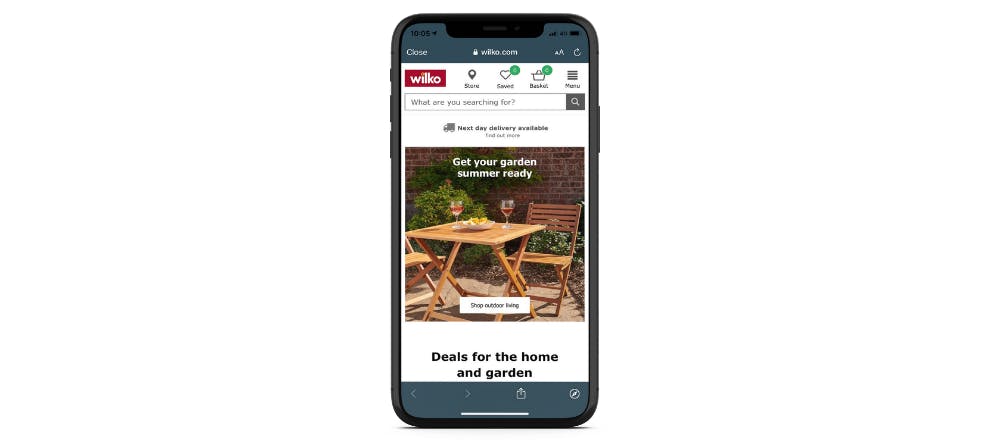 New search bar
We've taken the search bar to another level (and another screen).
The search button is now in the top left corner of the retailer page and opens in a new page for a smooth search experience.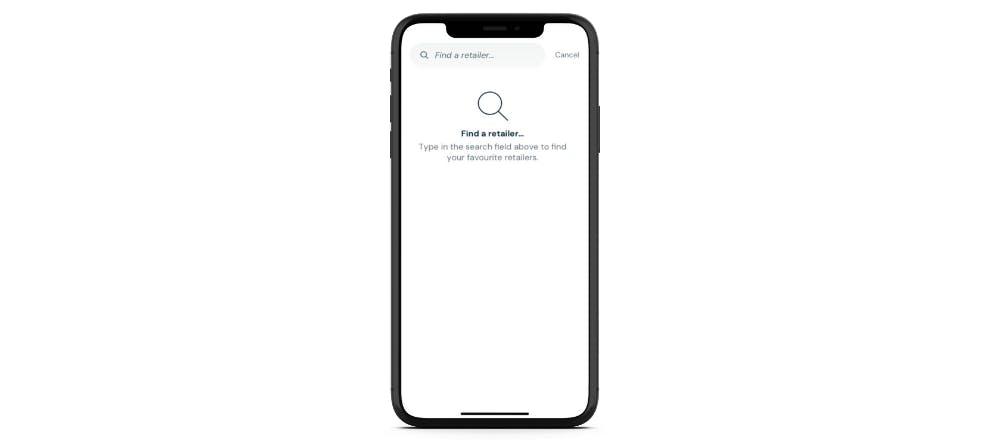 Dark Mode
See Airtime Rewards in a whole new light with Dark Mode!
Head to your settings to select your preference. What will you choose?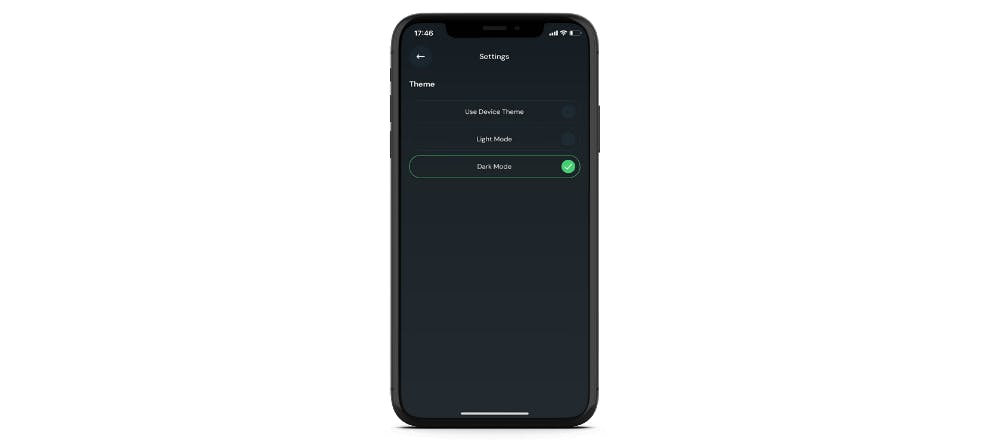 Share & Earn Screen
We've added a shiny new Share & Earn screen to make it even easier to invite your friends!
Now is the perfect time to test it out... 😉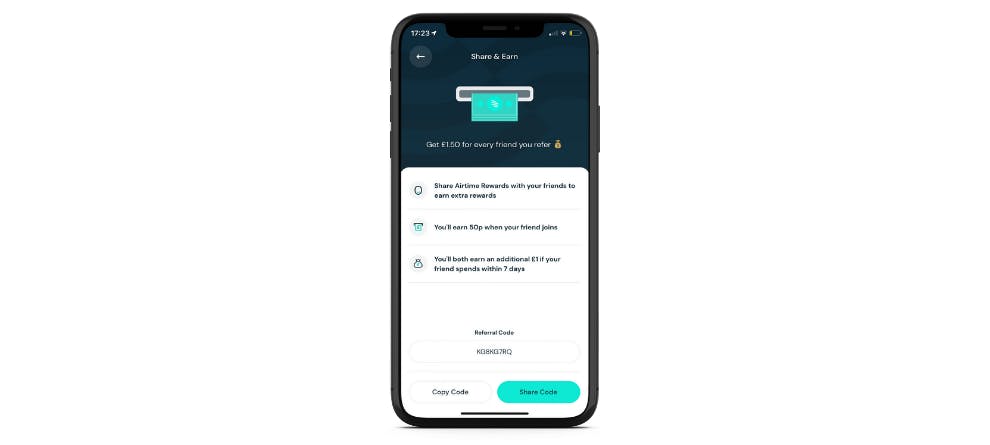 Customisable Balance
This handy new feature allows you to customise your balance on the Retailers screen. Simply tap your balance to switch between total earned, pending balance and current balance.
Which combo will you choose?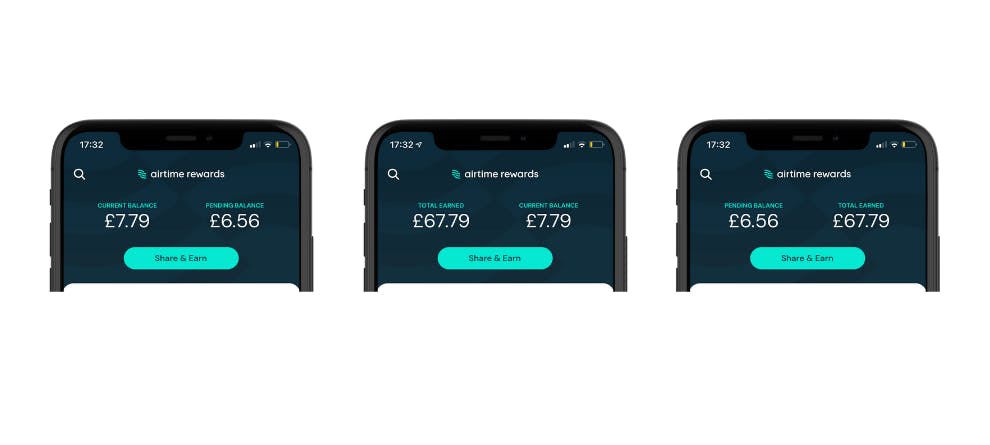 So what are you waiting for?
Update your app now to get access to these exciting new features.
How well do you know the Airtime Rewards app?
We've sneakily added some new features into the app over the past few months. 
Test your app knowledge and see how many of our hidden features and app hacks you know on this blog post.