The launch of our huge V6 app update opens a new era for Airtime Rewards and to signify this milestone we thought it would be fun to browse through the Airtime archives.
It's amazing to see how much we've changed since our humble beginnings more than 4 years ago. 
Our original members will know that we've gone through a few different phases over the years (haven't we all), so we thought it was only fair that we shared the journey of Airtime Rewards with you.
Check out the timeline below and let us know what you think.
First release
The Airtime Rewards app officially launched way back in December 2016!
At this point we only had around 10 retail partners and our member base was in the thousands. As you can see, our app design certainly left a great deal to be desired, we were a small team but we had a very big vision. 
How many of you remember the app looking like this?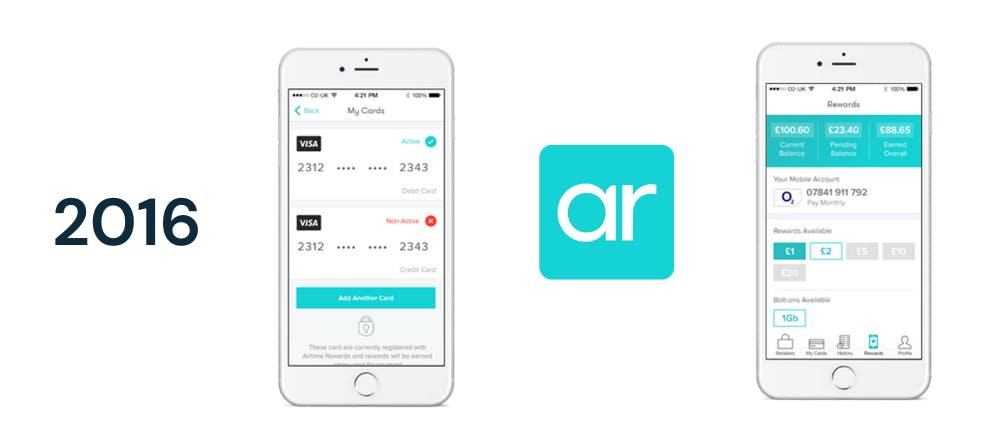 Airtime 2.0
Just under 2 years later, we decided it was time for a design overhaul. Our member base was growing rapidly, along with the number of retailers on our programme.
We listened to our members' feedback (100,000 of them!) and made some huge changes to enhance the user experience. These changes included revamped retailer pages, retailer category carousels, a new retailer filter and an overall improved design introducing some new colours into our brand palette. This was a full rebuild of the application in an all new development language, Reactive Native. Our front-end development team did a brilliant job.
How many of you remember this design?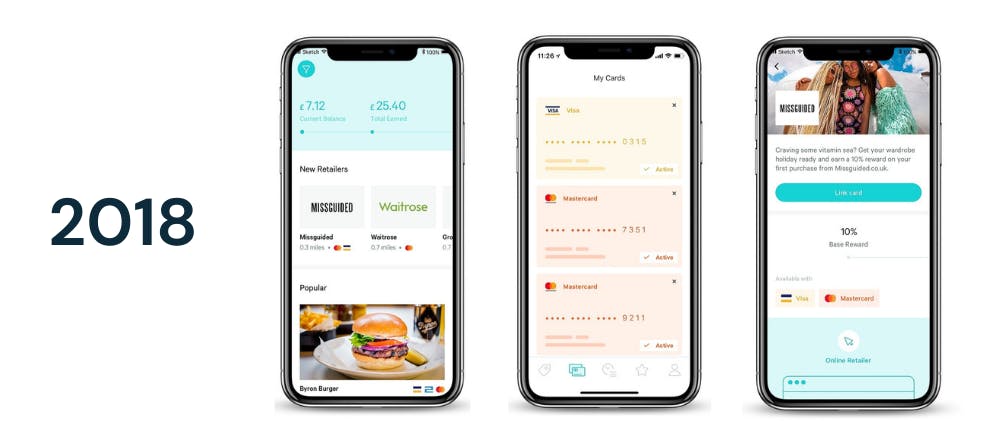 Brand refresh
Flashforward 18 months later and we unveiled our shiny new branding to the world!
Our brand new look included the launch of our new logo, the iconic Airtime Wave. We also updated the core brand colours to a more modern and sophisticated Mint Green and Prussian Blue. We introduced this new style across the entire app interface, freshening up our look and feel whilst also improving accessibility.
The brand refresh was very fitting as we had just reached 500,000 members, the perfect way to reach such an important milestone. 
If you haven't seen this app design before then you must be new. Welcome! 😄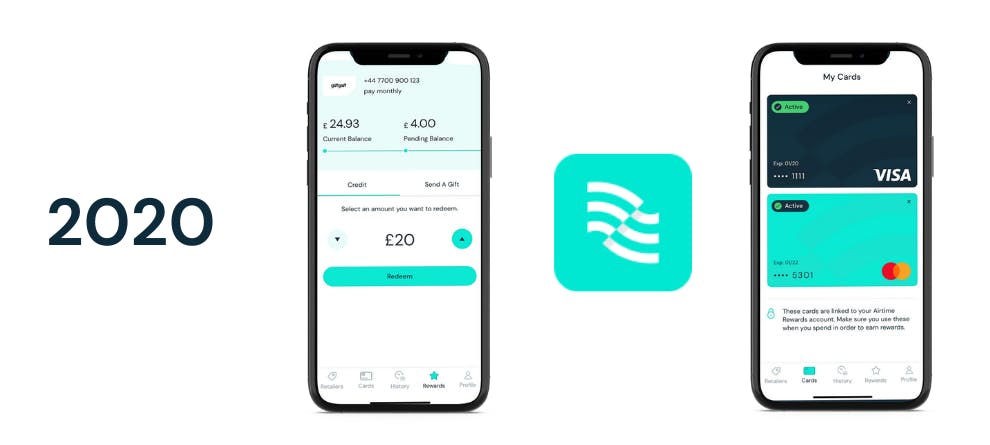 Airtime V6
In August 2020 we revealed our biggest app update yet!
We decided to shake things up with a bold new look to match our brand overhaul. Our years of wisdom and member feedback helped us to create an enhanced user experience to make earning and tracking rewards even easier. Key updates included a redesigned user interface, revamped retailer pages and the combination of History with Rewards. 
During the time since our last update, we also managed to reach the 1 million member milestone and we've welcomed over 100 retailers to Airtime Rewards. 
Check out this blog to find out more about the latest update. And if you haven't updated to the latest version yet, what are you waiting for?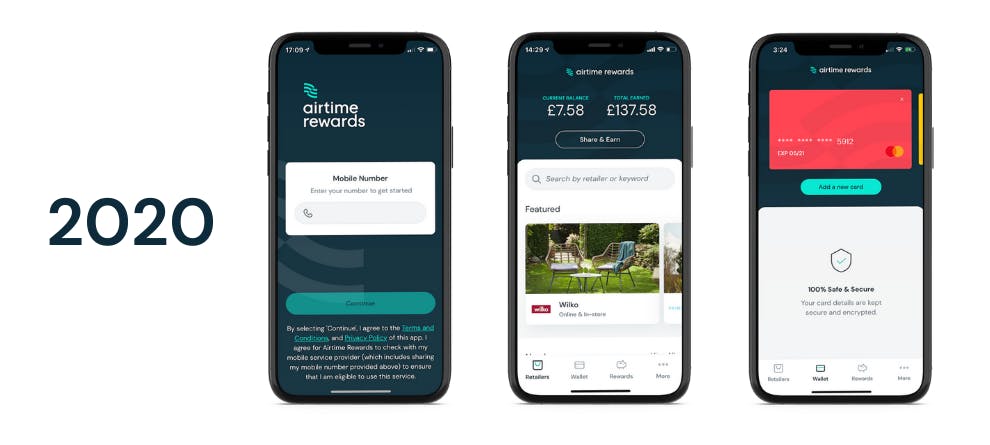 2020 and beyond 
We have grown leaps and bounds since our launch back in 2016 and we'd like to say, the best is still yet to come. 
We've got some exciting new features coming in the next few months and lots of amazing new retailers in the pipeline. Plus, we've recently hit 1,000,000 members. Our biggest milestone yet!
Stay tuned on our Facebook, Twitter and Instagram to see what happens next...
Download the updated version of the app now from the App Store or Google Play