Want to unlock even more rewards? Want to save even more money on your mobile bill? Want to have fun while you're doing it?
Yes? 
Well, then our new feature Challenges is for you!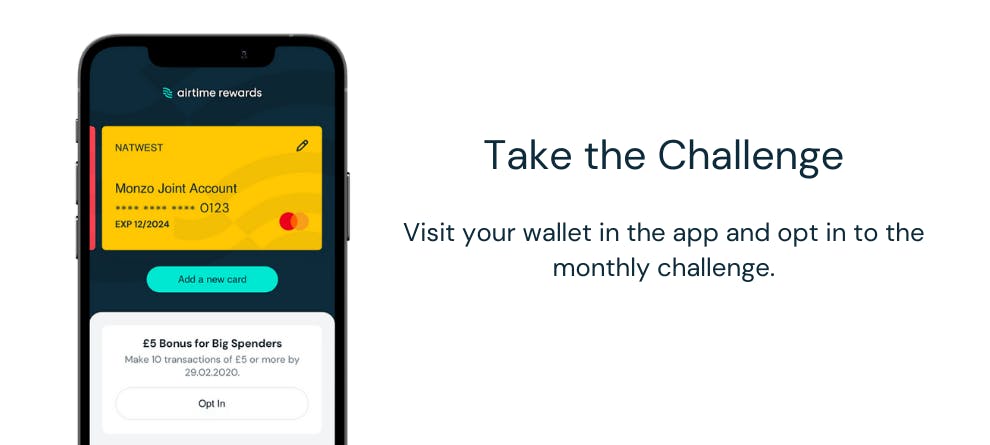 What are Challenges?
Challenges are our very own digital stamp card with a twist to help you unlock more rewards. This means you'll be able to redeem your rewards quicker and save even more money on your mobile bill! 
How do Challenges work?
Each month you will be given a new Challenge and if you complete it - by collecting all your stamps - you will receive a bonus!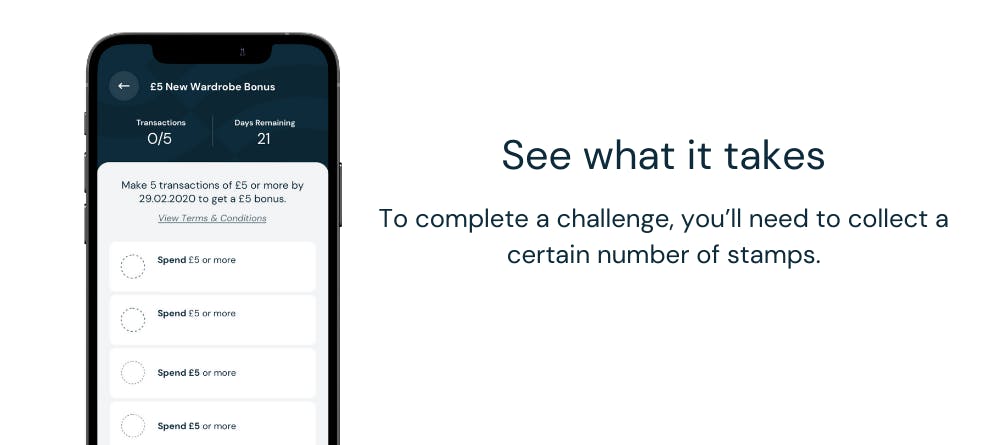 How do I enter a Challenge?
First things first, you need to visit the wallet in your app and opt in to the monthly Challenge (make sure to turn on your push notifications so you don't miss out!). You will then receive an email detailing exactly what you need to do to complete that month's Challenge.
To complete a Challenge, you need to collect all your stamps by the end of the month. You'll get a stamp (a big green tick) for each purchase you make. You will then receive your bounty (a bonus) once all purchases have been confirmed.
You can keep track of your Challenge progress in your app.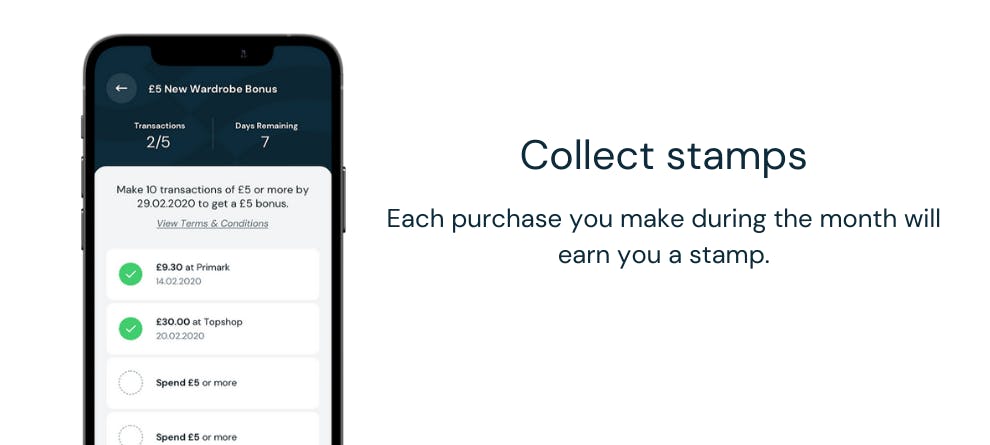 Where can I find my Challenges?
You can access Challenges in the wallet section of the app where your cards are stored. 
Make sure your app is updated to the latest version so you can participate in Challenges. We'd hate for you to miss out on all those extra rewards!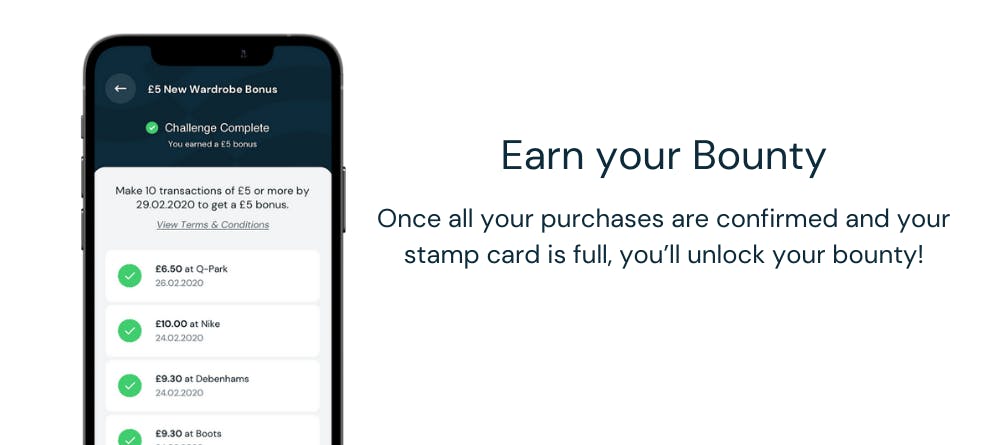 What will the Challenges be?
We can't reveal all of your Challenges just yet but we can tell you that the first one is a spend challenge.
To complete this Challenge, all you need to do is spend £5 or more a certain amount of times at any retailer this month (check within your app to see how many stamps you have to collect). If you complete the Challenge you'll get a bonus. Simple! 
Think you've got what it takes to complete the Challenge? 
Opt in to the February Challenge now by clicking here. 
Don't forget to share your completed stamp cards on Instagram Stories and Twitter with the hashtag #AirtimeChallenges and tag @AirtimeRewards! 
And it doesn't end there...
This is just the beginning of the exciting additions coming to the app this year to take Airtime Rewards to the next level. Keep your eyes peeled. 
In the meantime, let us know what features you'd like to see next on Facebook, Twitter and Instagram! 

Challenges FAQs
Will I still get a stamp if I make a purchase on the last day of a Challenge?
Yes! You will receive a stamp as long as your transaction is made within the Challenge month.
Can I keep track of past Challenges?
Yes, you can find all of the stamps from your previous Challenges below your current Challenge. So you can keep track of all your complete and pending stamps.
When will I receive my bounty? 
Once you have collected and completed all of your stamps, the bounty will be added to your redeemable balance immediately.
What happens if I return a purchase?
Any refund (or part refund) will result in that stamp being voided.