The Airtime Rewards app has had a makeover and it's looking better than ever (not that we're biased 😉)! 
Earlier this year we unveiled our shiny new branding to the world and since then, we've been working day and night to bring you an app to match. We've shaken things up with a fresh and bold new look to go alongside our brand overhaul. 
This amazing update will improve your app experience and will make tracking and earning rewards even easier. 
We have used all our years of experience as well as listening to feedback from our members to create a much-enhanced user experience. Read on to find out what has changed.
What's new?
We've moved to the dark side
No, not that dark side. We've transformed the entire styling of the user interface to match our new modern and sophisticated brand colour palette. This design shift not only looks amazing but also improves accessibility for our members. We're delighted to be trusted by almost 1 million members and we believe our new look represents our growth and responsibility in providing a truly quality service. 
We hope you like it as much as we do.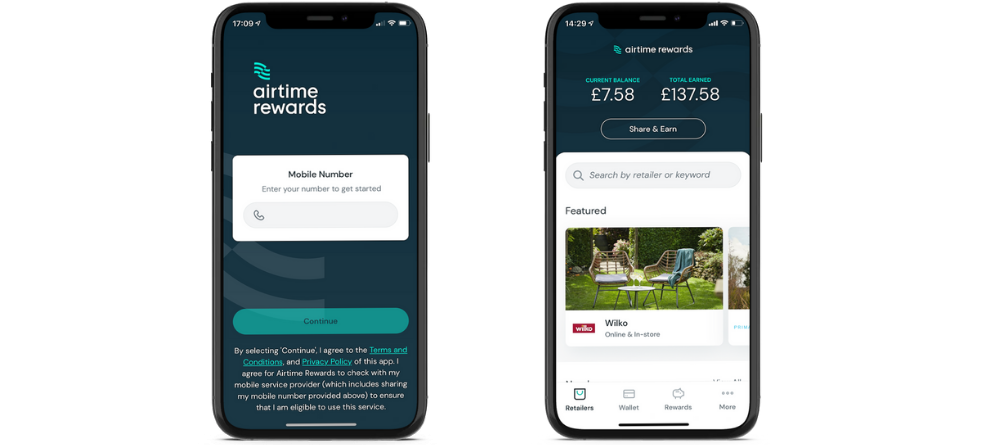 Revamped retailer pages
We've improved the design of our retailer pages making them easier to navigate and quicker to find the information most relevant to you. Scroll down the page and check out our parallax retailer header and map view.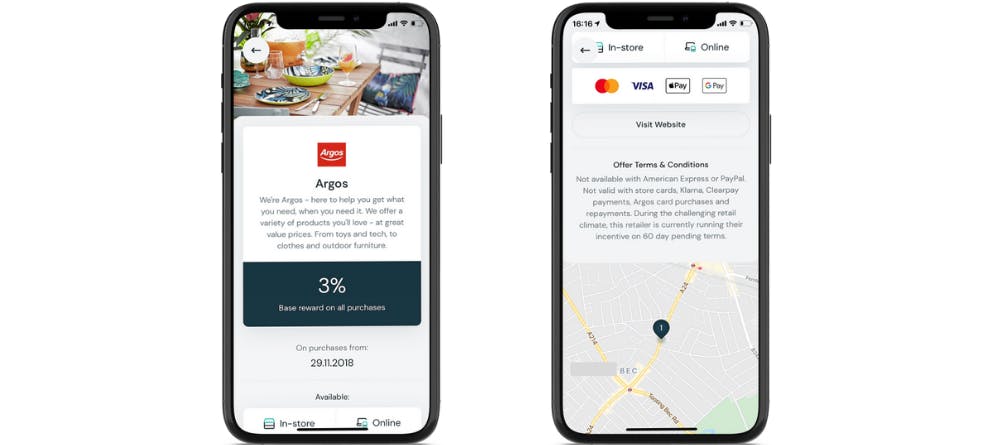 We've combined History with Rewards
To save you from flipping between rewards and history, we've combined the two. You can now see all your balances together, alongside your recent transaction history under the rewards tab. You can even redeem your hard-earned rewards here too. Nice and simple.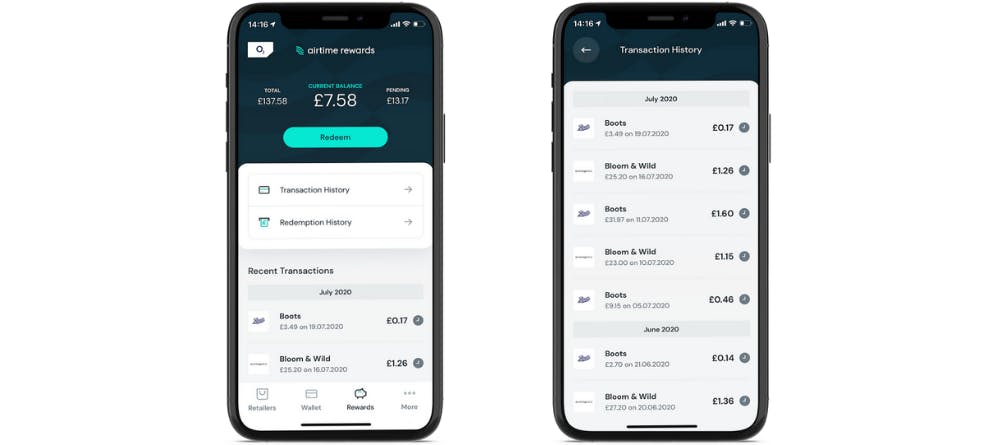 How do I update the latest app version? 
All you need to do is head over to the App Store (iOS devices) or Google Play (Android devices) and click 'update' next to the Airtime Rewards app. You'll then get to see our shiny new look. Some of you may already have the latest update if your app updates are automatic.  
We'll also send you a reminder email just in case you forget.
What do our current members think?
Your feedback is really important to us in deciding the future of Airtime Rewards. So we asked a small group of members for their feedback on the new and improved app after an exclusive first-look. Here's what they said:
"Looks so much more funky and clearly laid out. The whole feel of it just feels better" 
"Better interface and user experience. Logging in was easier and nearby feature is good."
"Clean, smart looking, easy to navigate."
"It's a smoother, seamless experience. Easier to find everything." 
"This new version is simpler and much easier, it has so much more. I really like it."

The best is yet to come
This is just the first of many exciting new developments at Airtime Rewards. We have some new app features that we'll be releasing very soon to make your experience even better! 
Keep an eye out on our blog for any future announcements.
Download the updated version of the app now from the App Store or Google Play 
What features would you like to see next? Let us know on Facebook, Twitter and Instagram.