How well do you know the Airtime Rewards app? 👀
Test yourself with our list of hidden features and app hacks to help you get the most out of your Airtime experience (and earn more rewards of course).
Card Customisation
Add a touch of personality to your wallet with our card customisation feature. Simply click the pencil icon in the top right corner on each of your cards to change colour and edit the name. And with 5 colours to choose from, it's the perfect excuse to add another card (more cards = more rewards).  
Which colours will you choose?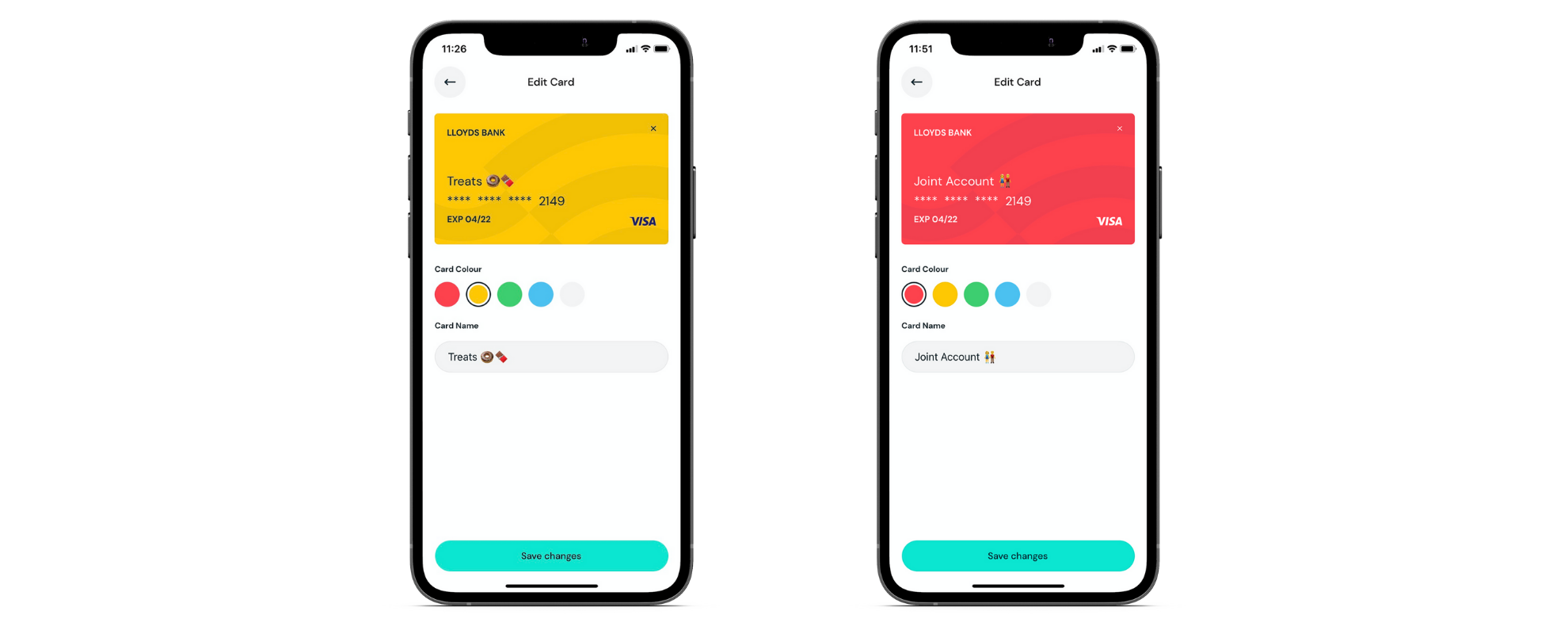 Retailer Favourites
Did you know you could like your favourite retailers in the app? 
Simply click the heart icon on your most-loved retailers and they will appear near the top of your homepage to create a more personalised experience. You'll never lose track of their offers again!
Which retailers will you choose?
Promo Code
If you're lucky enough to receive an email or push with a promo code, you can enter it in the Promo Code section of the app under 'More'. Then either spend or add a card to get your bonus.
This is a good time to turn on your push and email notifications if you haven't already!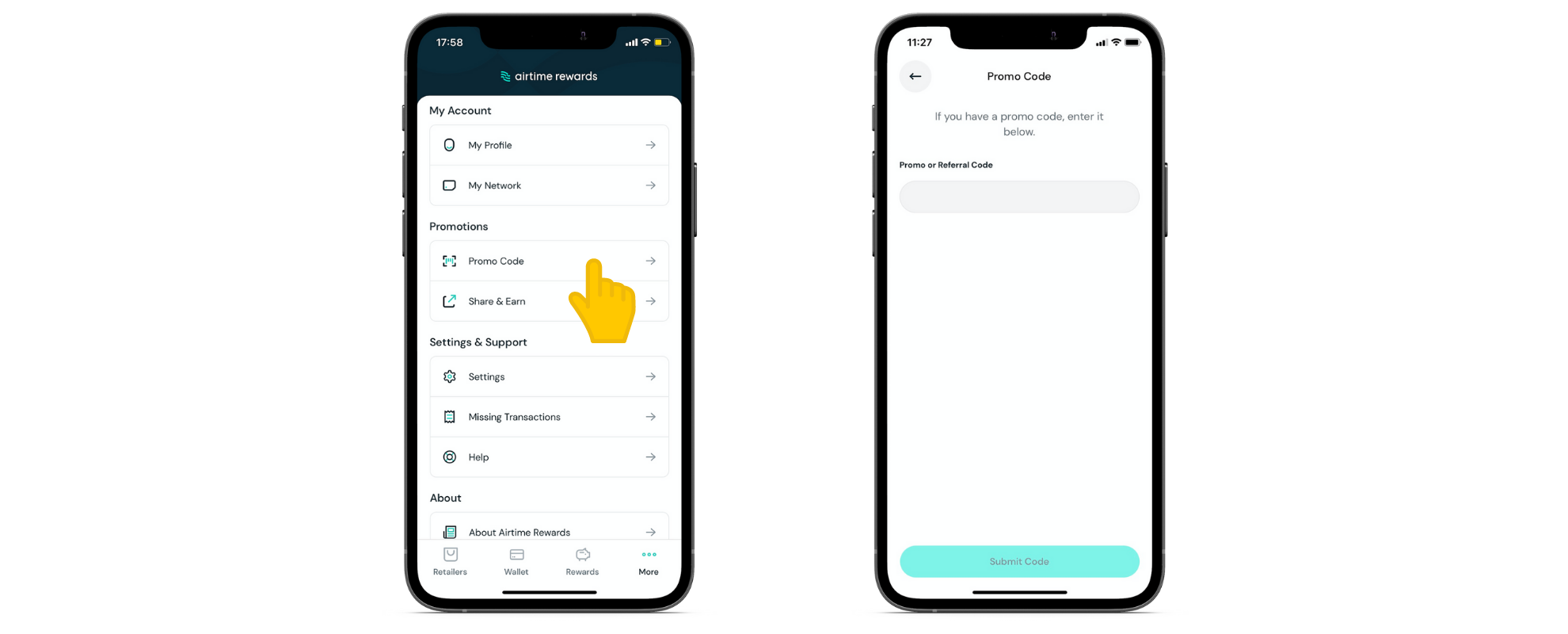 Send a gift 
Whether you've got some spare rewards or are just feeling extra generous, you can gift your rewards to a friend or family member! 
Simply click redeem in your rewards section, choose 'Send as a Gift', enter their mobile number and then choose the amount you'd like to send. 
Before you gift, make sure they have an Airtime account!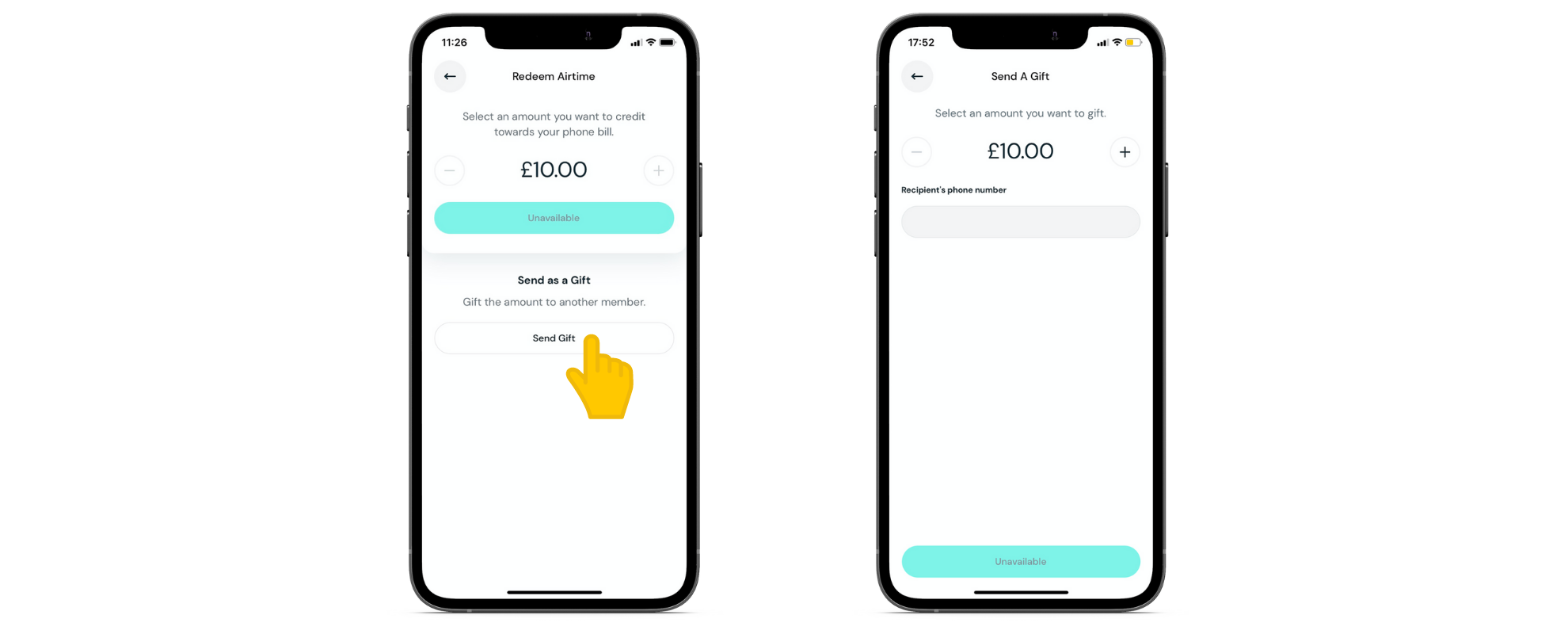 Pending period and retailer history 
One of our most commonly asked questions is how to track the reward pending period. It's super simple!
Just tap on the transaction you'd like to track to get an ETA on the next screen. You can also see your rewards history with that retailer too!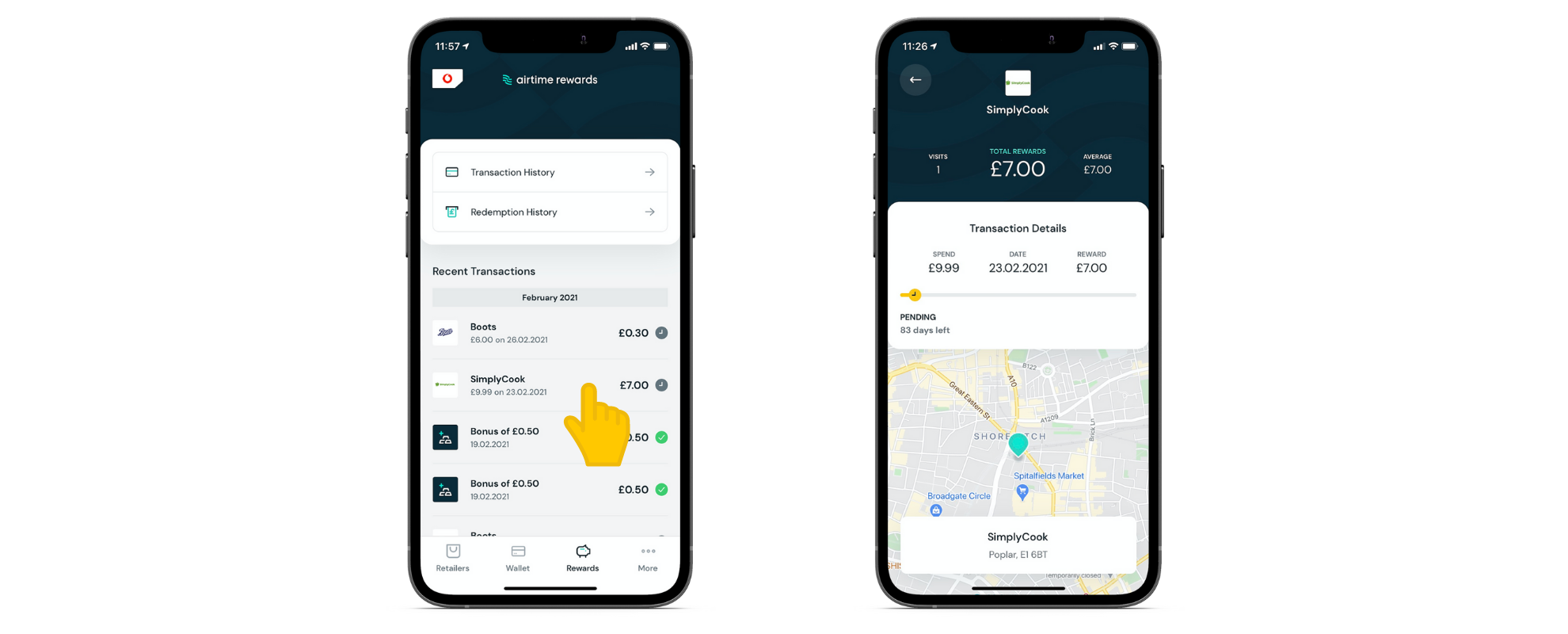 Rewards progress bar
We've made it even easier for you to keep track of your rewards by adding a handy progress bar below every transaction. Long gone are the days of guessing how long is left to get your rewards!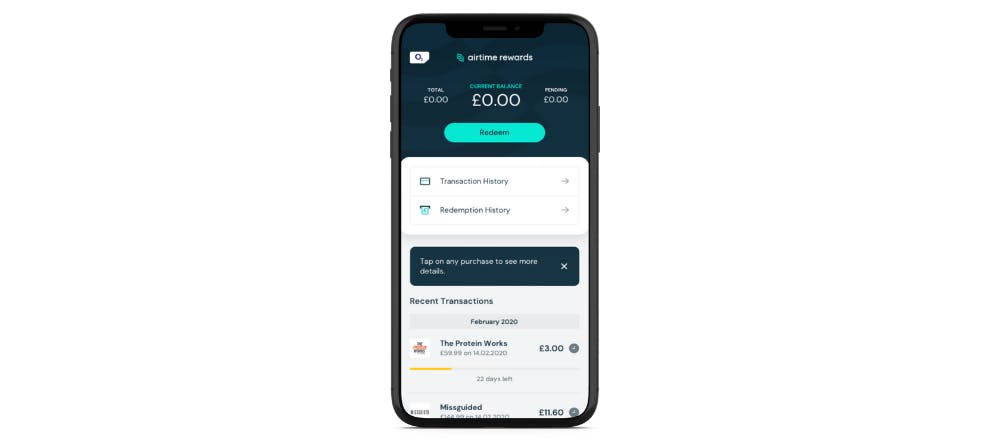 Challenges
Our new feature Challenges is here to help you earn extra rewards. 
Opt in to the monthly challenge in your wallet and collect stamps every time you spend over a certain amount to unlock the bounty and get a bonus! Read all about it here.
Have you got what it takes?
In App Browser
You can now shop online without leaving the app!
Simply click on the website button on any retailer page, and it will now open a browser within the app, so there's no need to switch between screens when you fancy a spot of online shopping.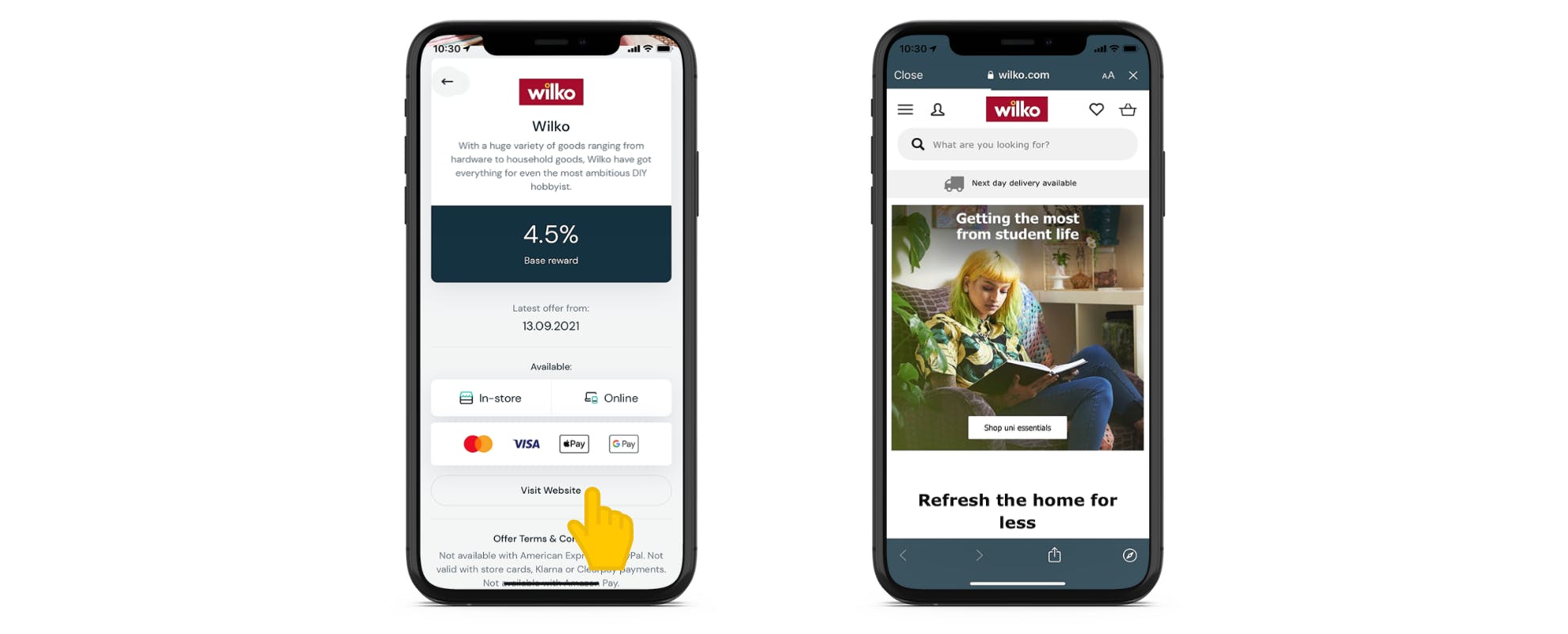 Customisable Balance
This handy new feature allows you to customise your balance on the Retailers screen. Simply tap your balance to switch between total earned, pending balance and current balance.
Which combo will you choose?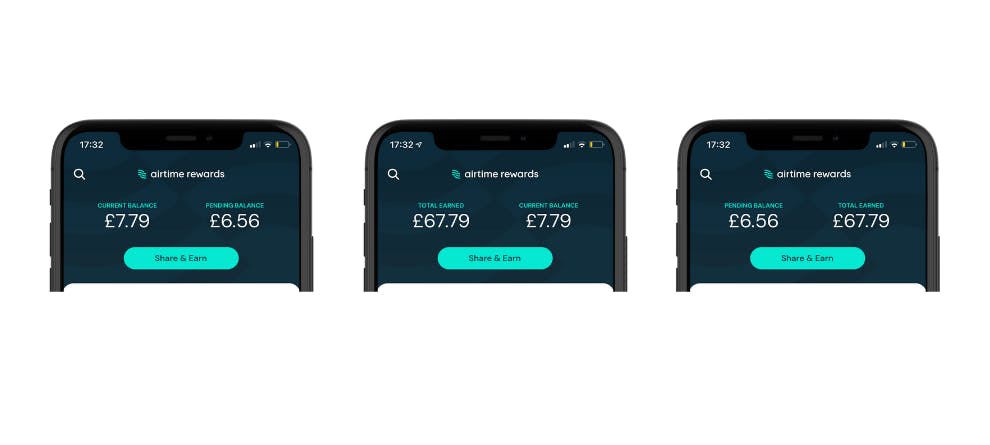 Transaction Filter
We've added a filter to your Transaction History to help you keep track of every reward!
You can filter by transaction status, date, transaction type and retailer.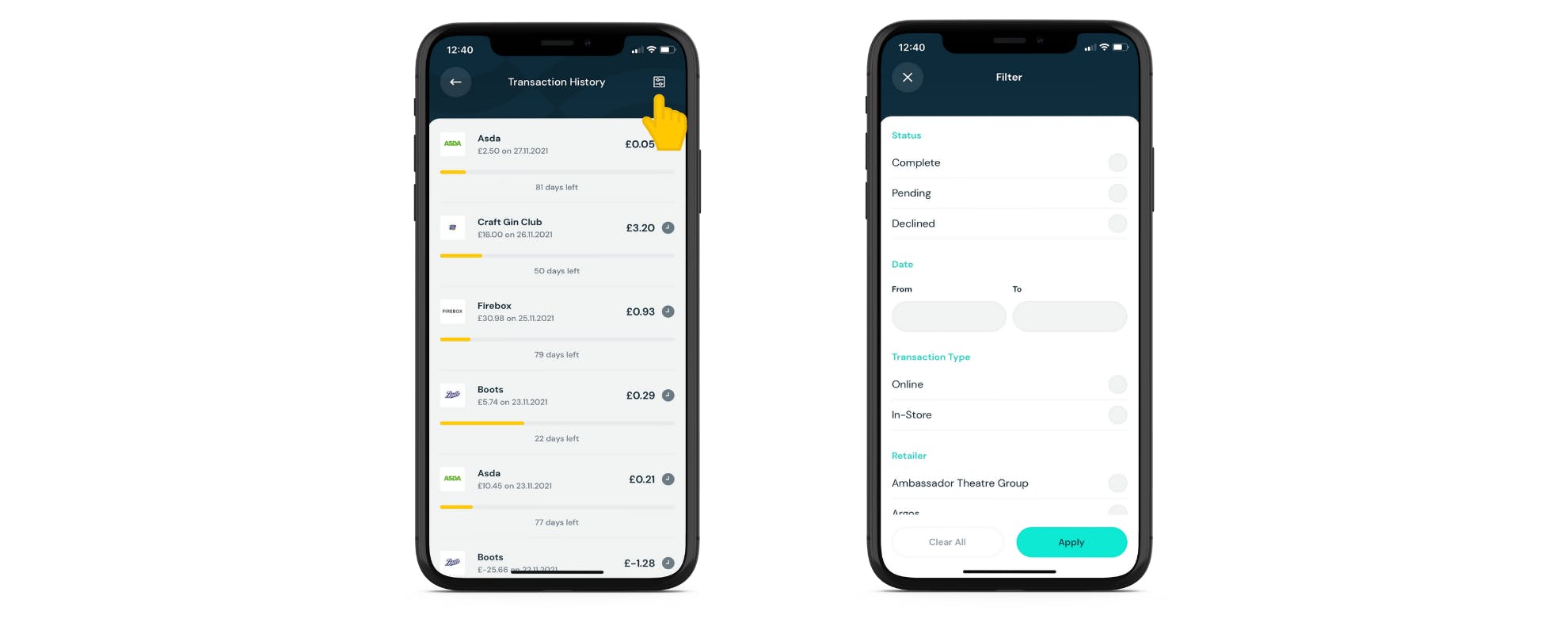 Missing Transactions
Not our most exciting feature but a very important one! We've made it as easy as possible for you to report and keep track of your missing transaction all within the app. 
Once you've filled out the missing transaction form within the 'More' section of the app, we will escalate the transaction with the retailer to see what's gone wrong. You can then keep track of its progress in the Missing Transactions list (we aim to update you within 10 days of your claim).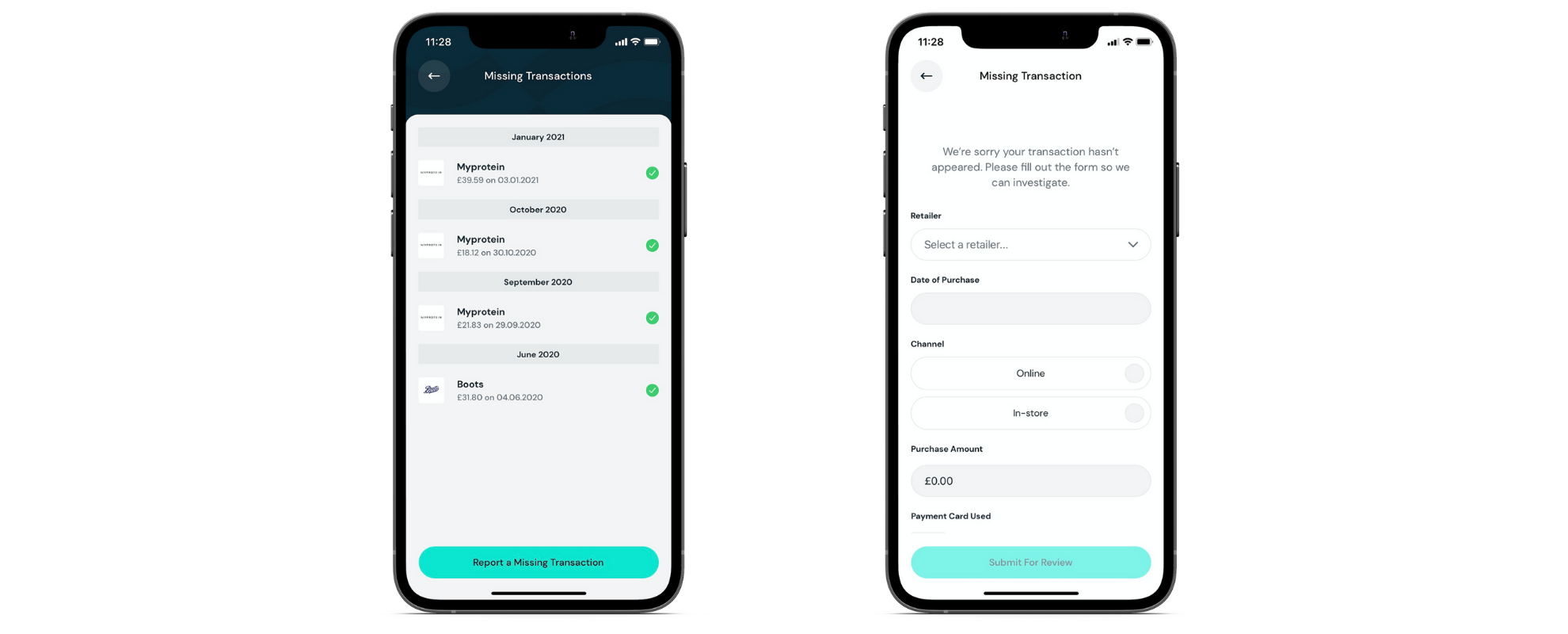 Interests
Whether you're a foodie or a fashionista, we've made it easier to find brands relevant to you with our category selector. Simply select the retailer categories that appeal to you the most and they'll appear on your home screen.
The categories include Fashion, Food and Drink, Home, Sports and Fitness, Beauty, Gifts and Travel.
Refresh
And last but by no means least, you can refresh your app by simply pulling down on any app screen. 
Keep in the loop
We've got even more exciting features coming very soon. Be the first to know by turning on your email and push notifications and following us on Instagram and Twitter.
And don't forget to check out our Top Money Saving Tips blog featuring advice from our members!