Think you've mastered your way around the Airtime Rewards app? 👀
You might want to think again!
We've recently added even more exciting features to help you save money on your mobile bill that you may not have spotted. Check them out below…
More Ways to Earn
Want to earn even more rewards?
Good news! We've launched 'More Ways to Earn', which as the name suggests, gives you new ways to earn rewards. 
These include options to buy Phone Insurance, buy Gift Cards and book holidays, all whilst earning rewards!
Tap 'More' in the app to start making the most out of 'More Ways to Earn'.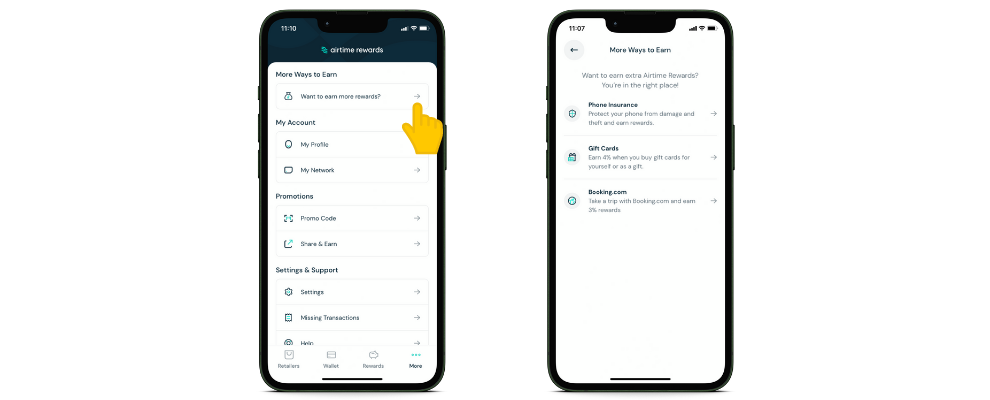 News Feed
We don't want you to miss a single retailer launch, Surge Referral or Rewards Flash, so we've added a 'News Feed' to the app so you can be in the know! 
Tap the bell icon in the top right corner of your app to see our latest updates, from new retailers to blogs and even bonuses 🔔
Hint: Whenever the yellow dot appears, there will be a new update for you to check out!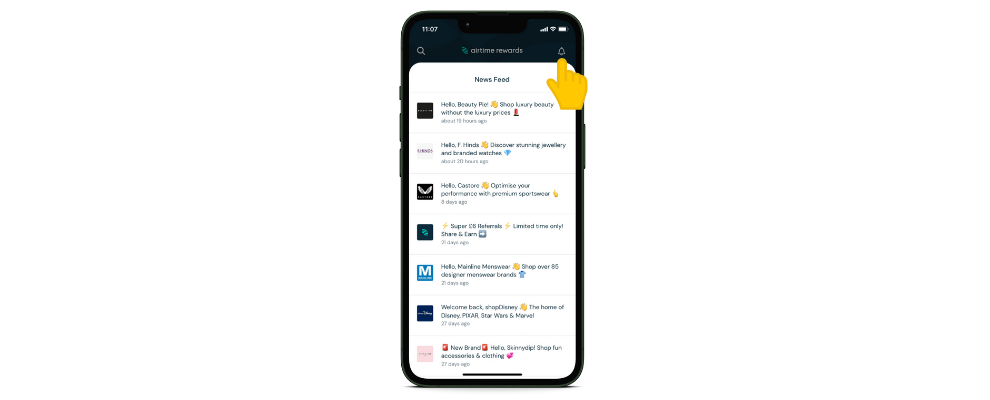 Retailer Rating
Tell us what you thought of your shopping experience with our new rating feature!
Tap on a transaction and then tap the stars in the top right corner to rate and leave a review.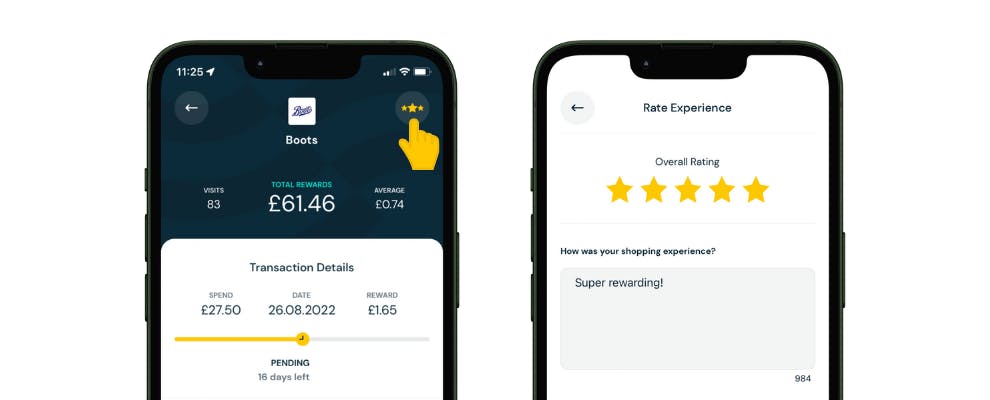 Search Filter
We've made it easier for you to see where you can earn rewards with our new search and filter function.
You can now view all 150+ retailers in a list and sort from A-Z, by distance or by popularity with our members.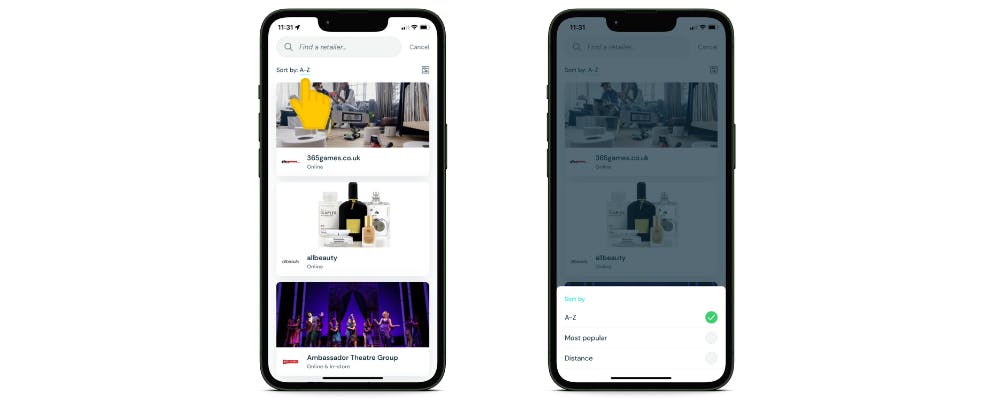 Challenge Stamps
Did you know that you can click on your challenge stamps?
Well, you do now!
Keep track of your challenges with our new feature that makes it easier to see the transaction details for every stamp collected. Simply tap the stamp to view the transaction and see how long is left until you unlock your bounty.
P.s. If you haven't already, opt into your monthly challenge here!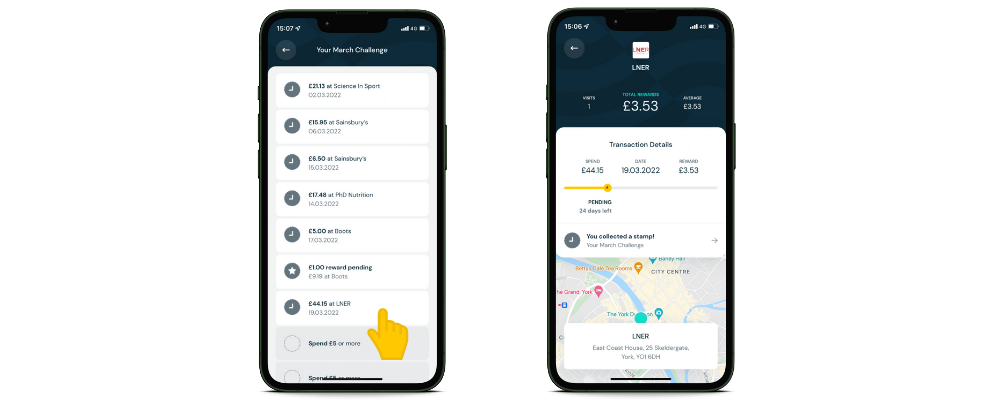 Category Interests
Can't decide which categories to choose for your home screen?
You can now select them all from the My Interests page!
Or if you're looking for brands that are more relevant to you, simply select the retailer categories that appeal to you the most, and they'll appear on your home screen.
The categories include Fashion, Food and Drink, Home, Sports and Fitness, Beauty, Gifts and Travel.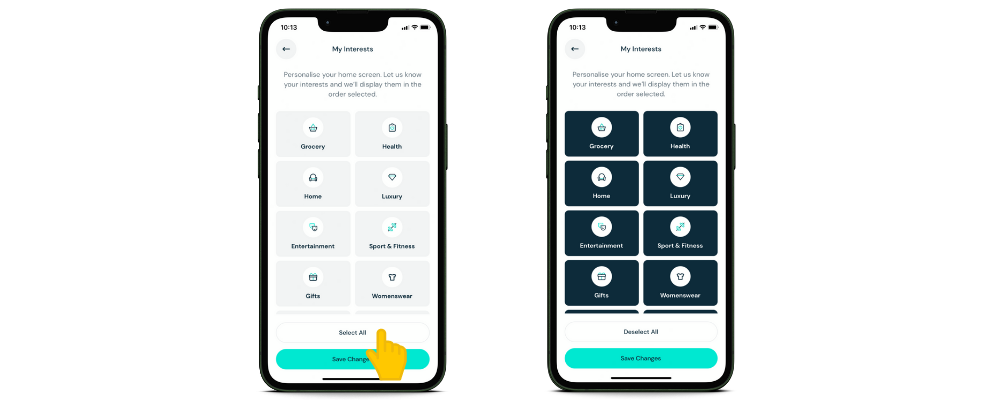 Check out even more of our hidden app features here!

Keep in the loop
We've got even more exciting features coming very soon. Be the first to know by turning on your email and push notifications and following us on Instagram and Twitter!